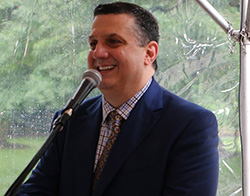 Strategic, Targeted, and Thoughtful
We are seasoned communicators for organizations that are experiencing changes, challenges or opportunities in their markets, operations, structure or image. We assist clients with institutional, corporate and marketing communications ideas and planning, publicity campaigns and program implementation.
Our goal is always to make simple from the complex whether it's brand-building, protecting and advancing your reputation or engaging with an audience.
Creative ideas, positioning statements, message mapping, communications planning and implementation
Customized programs to influence opinions, manage perceptions, create support and facilitate adoption of key programs and initiatives
Content development, drafting, editing, opinion editorials, and bylined articles
Thought leadership strategies, white papers, reports
Publicity targeting to key general, trade and digital media outlets
Special event project planning, marketing/PR strategy, implementation
Preparation for media interviews, editorial board meetings
Public affairs, issues preparedness communications (anticipatory and reactive)
Presentations and presentation coaching
Communications audits and opinion research
Crisis communications planning, intervention and response communications
Communications program assessments
Global, national, regional media monitoring and analysis
Identification of regional/national professional association speaking forum opportunities