Welcome
Thank you for checking in on who we are and what we do.
"Therein lies truth."
This is the English translation of the Latin word "Veritas" and the foundation on which Veritas Communications Advisors was founded in 2004.
Our purpose is to advise and assist organizations that want to reach the right constituents with the right message at the right time. Developing a position, an opinion, a brand, a message or story, and a reputation is best grounded in fact, or truth, so that a context for credibility and transparency can be the basis for achieving your goals.
Whether launching a new initiative or product, making a change in a program or your workforce, managing a sensitive issue, attracting support for complex subject matter or promoting corporate initiatives, everything we do begins with understanding the landscape of circumstances and developing a roadmap for reaching important target audiences.
Equally important is the need to protect an organization's brand or reputation. We are known for helping clients to effectively manage their profile in a time of opportunity or challenge. We specifically tailor communications strategies and plans based on your situation. We do not use formula models to identify your specific needs.
Our team is experienced in strategy development, writing, media coaching, publicity campaigns, executive and marketing communications and community outreach. We have addressed numerous communications challenges and opportunities for organizations of all sizes and sectors.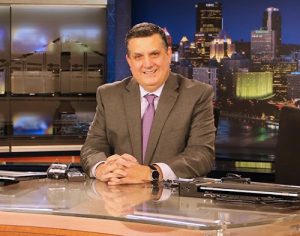 Founded in 2004, our practice comprises experienced, senior counselors, public and media relations specialists and marketing communications experts skilled in organizational and corporate communications, writing, issues and crisis management and constituent relations. Our focus is to support a client's business objective and execute a well-defined plan to achieve it on-time and on-budget.
Members of our team come from diverse backgrounds. We are experienced in working with public or private companies, large consulting firms, non-profit organizations, foundations, healthcare systems, school districts and municipalities, and media outlets. We are based in Pittsburgh, PA and travel anywhere in the U.S. or around the globe to assist clients seeking a highly-focused and service-oriented team for an ongoing engagement or a specific project or campaign.
A team of public and media relations specialists, writers, and marketing communications consultants
Trusted advisors for Board and Executive level priority assignments that require senior level communications experience in the C-suite
Known for our expertise in helping clients anticipating or managing a crisis to develop and implement crisis, issues or special situation communications plans
Grounded in providing public relations and reputation management counseling for special situations
Senior level advisors helping clients to navigate programs or issues important to their constituents
Analytical thinkers who focus on identifying key strategies and methods for reaching influencers and achieving outcomes in corporate or marketing communications matters
Connectors to profiling opportunities with media, other organizations, and professional associations
Adept at solving internal communications challenges and programming corporate communications initiatives
Experienced in corporate and community outreach communications